The holiday shopping season is here, and we all want to drive hordes of purchasers to our discounted offers. It's "Show me the money!" time if you're in the e-commerce or advertising business.
So how can you use Adwords to make sure every impression calls attention to your out-of-this-world holiday deals?
Try using the AdWords promotion extension. The promotion extension is a search ad extension that is available in the new AdWords interface.
This extension is a great way to drive deal-hungry searchers to targeted landing pages featuring your best holiday offers.
In the post and video below we'll look at how to set-up the promotion extension. We'll discuss a few things you need to keep in mind when using this extension. Also, we'll detail an expert conversions strategy you can use this holiday season to acquire more leads and customers.
How to set up your AdWords promotion extension
Setting up this extension is easy. You can find the extension listed at the very bottom of the extensions drop-down menu.  Once you've selected the extension, you can choose to run it at the account level, campaign level or ad group level.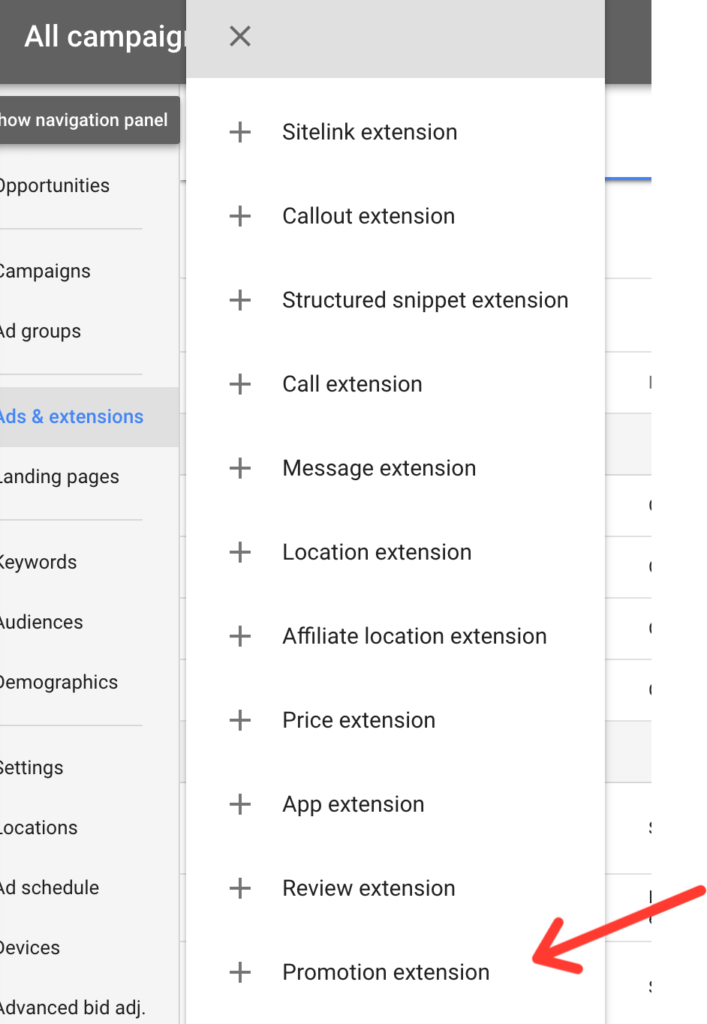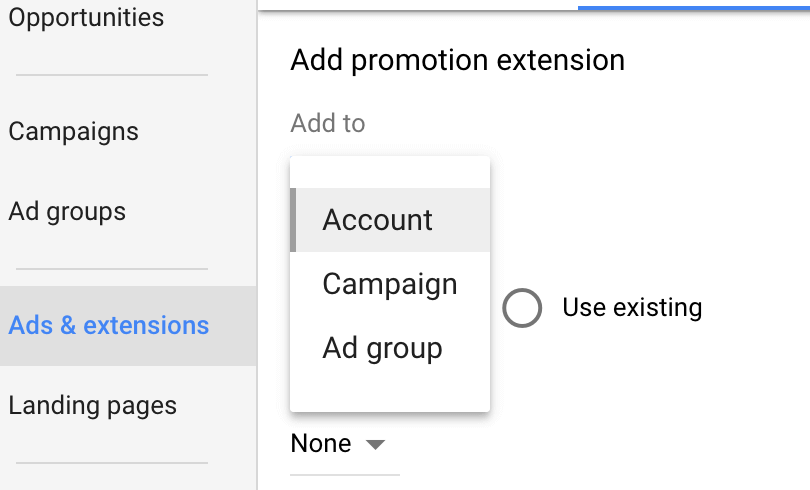 Promotion Extension Features
Occasion feature
One of the slickest features of the promotion extension is the occasion option. This option enables you to feature the holiday that coincides with the sale in your ad. Calling attention to the holiday that your deal is associated with, allows you to capitalize on the hypersensitivity of the holiday shopping mindset.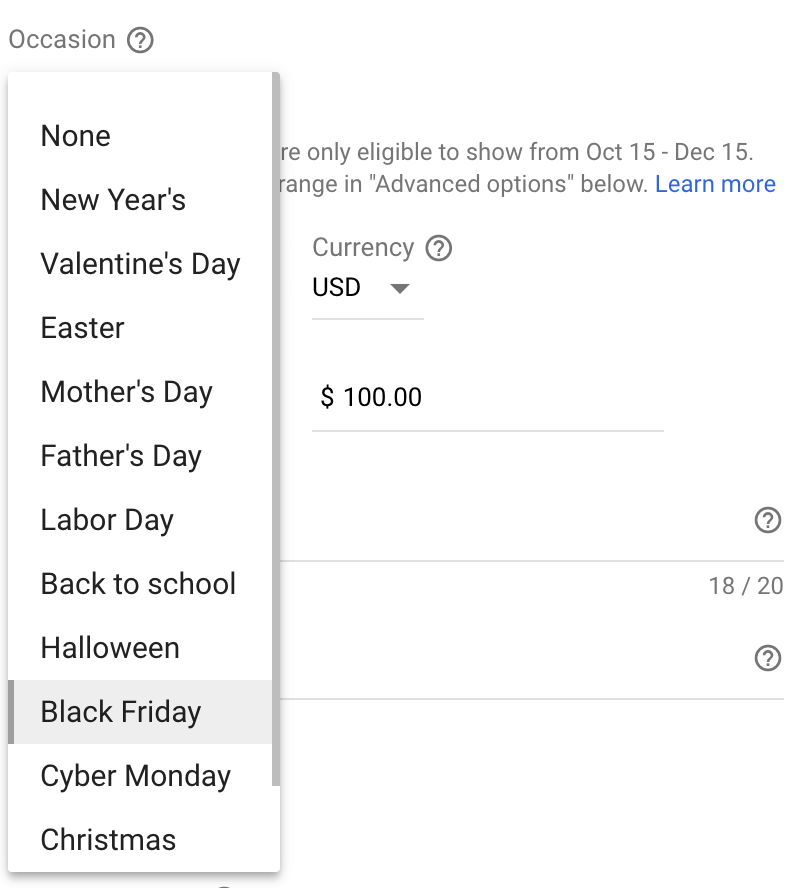 Promotion type
The promotion type category allows you to feature your discount in your ad. You can choose to feature a percentage or monetary discount. Calling attention to savings in your ad extension will help to engage shoppers with your offer immediately.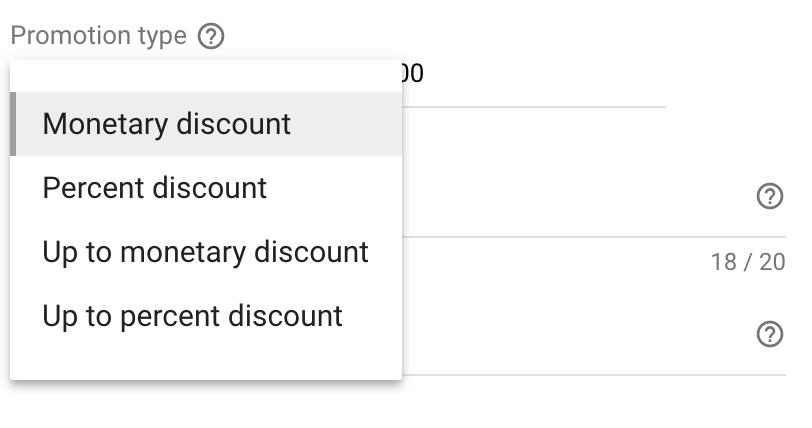 Promotion dates
The date range enables you to feature the time frame of your deal. Displaying start and end dates on your deal allows you to create urgency around your offer.
Promotion landing page
After you've listed the product you're promoting in the item field, you need to enter your final URL. Keep in mind that the goal of this extension is to get searchers to click through from the extension to your final URL and redeem your deal. The deal in your ad needs to be on the landing page you select as your final URL.
If the offer in your extension is not on your landing page, AdWords will not activate your extension.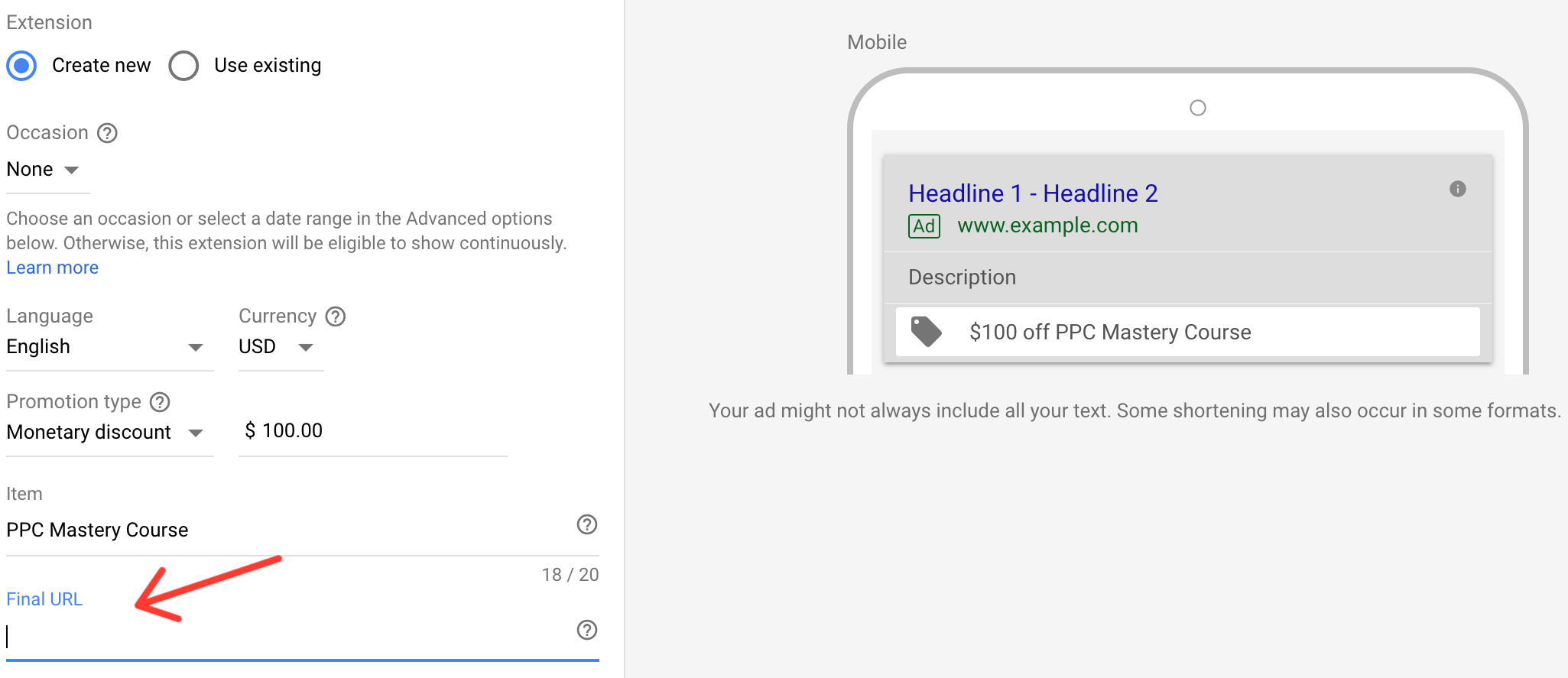 Promotion details
The promotional details option allows you to enter a promo code or specify a monetary limit for your offer.
Using a unique promo code in your extension is another way to track conversions. If you monitor your orders via your email or another live tracking system, your promo code will allow you to identify any conversions that resulted from your promotion extension immediately.
Showing a promo code in your ad might also lead to conversions from impressions.  A small percentage of shoppers may record your promo code and then visit your site directly to redeem the discount.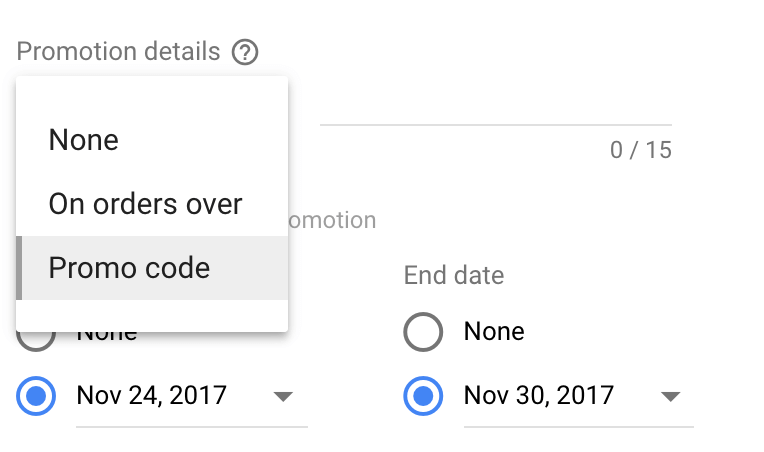 Promotion schedule
In the advanced section of the promotion extension set-up, you will find options for mobile preference and ad scheduling. You can use the advanced scheduling options to limit your promotion extensions to specific days or time frames within the time period of your discount offer.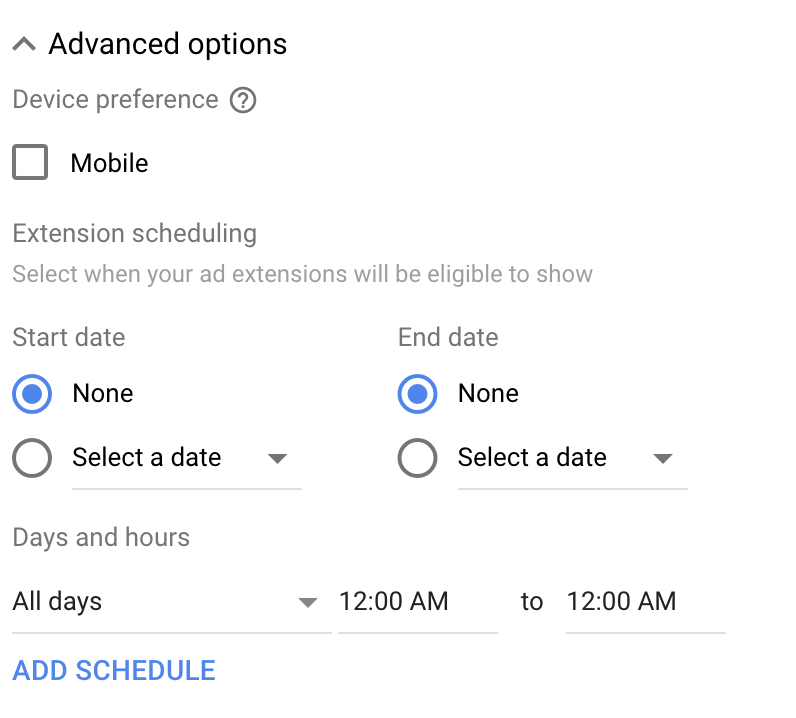 AdWords promotion extension results
Google recently shared a case study about the promotion extension done by Hanapin Marketing. Hanapin found that using the promotion extension resulted in a 20% increase in return on ad spend for an ecommerce footwear client. Although this is just one small case study, the results seem promising.
As always, we recommend experimenting with this new extension. Measure your results with the promotion extension at the ad group level and scale your use of the extension as you see positive returns.
Promotion extension strategy
One way to get the most out of the promotion extension is to use it in ads that target your remarketing lists. Displaying your deals to searchers that may have already been a customer, or aware of your brand, is a great way to remind them about your sale.
Consumers see thousands of offers during the holiday season. Experiment with using the promotion extension to keep your deal visible to your best customers.
Advanced promotion strategy
The promotion extension is strictly a search ad e-commerce feature, but that doesn't mean you have to be promoting the standard holiday goods to capture ad traffic. One technique that many marketers are deploying to capitalize on the holiday buying frenzy is a low-cost opt-in.
This strategy involves promoting a product that probably isn't your top tier product or flagship money maker. Instead of discounting your best product, you offer shoppers a low-cost, heavily discounted item. This offer is used to get customers into your sales funnel.
Ebooks or mini-courses make great low-cost opt-ins. You could also expand your best lead magnet and offer that as low-cost opt-in.
The goal of the low-cost opt-in is to use the price of the opt-in product to cover your ad spend. Charging customers a small fee for your opt-in product allows you to pack your sales funnel with zero-cost leads. You can then offer those leads higher value products via email and re-marketing strategies.
When using the low-cost opt-in strategy keep in mind the lifetime value of your customer. The rate at which your sales funnel converts on your zero-cost leads and the lifetime value of your customer will determine the profitability of this strategy.
Do you have a holiday advertising tactic that increases your AdWords conversions? Share your best holiday advertising strategy with a comment below.