The new AdWords account interface officially rolled out to everyone last Wednesday.
Have you logged in to check it out? [If you haven't yet, you should check it out!].
This is a very significant change for all advertisers. It's newer, it's faster, and it's entirely different.
That's good, right?
Well, maybe.
Let's talk about what the new AdWords has to offer, and what it means for your advertising account.
Major AdWords Interface Changes
What's changed? For starters, it's much faster.

Gone are the days of the cumbersome, but familiar 800lb gorilla AdWords interface. No more spinning of your cursor while pages are loading. Instead, you can quickly jump from screen to screen with no delay. We've been playing with it all week, and I can say it's very sleek!
Performance at the forefront
When you login, the performance graphs takes center stage. The new dashboard area allows you to instantly adjust the performance graph to feature the metrics you want to see displayed.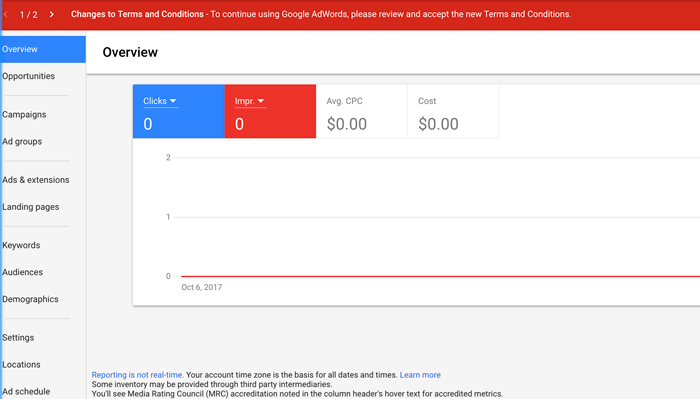 Also, you now have a full sidebar menu that provides quick access to many of our favorite reports. You can move through campaigns, ad groups, ads & extensions, landing page reports and pretty much everything else right on the sidebar. It's so much more efficient.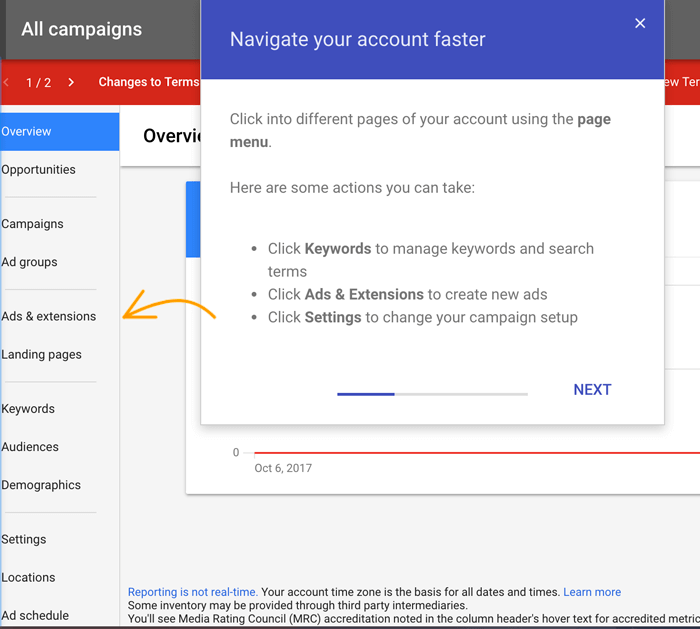 It's even easier to jump into your account setup, tools, shared library, and bulk actions. Same goes for creating custom dashboards and pre-defined reports.
Then there's a new feature: You can design your own scorecards – a feature that allows you to build widget style dashboards. This has game-changing potential for your reporting needs.
These sweeping changes are pretty cool!!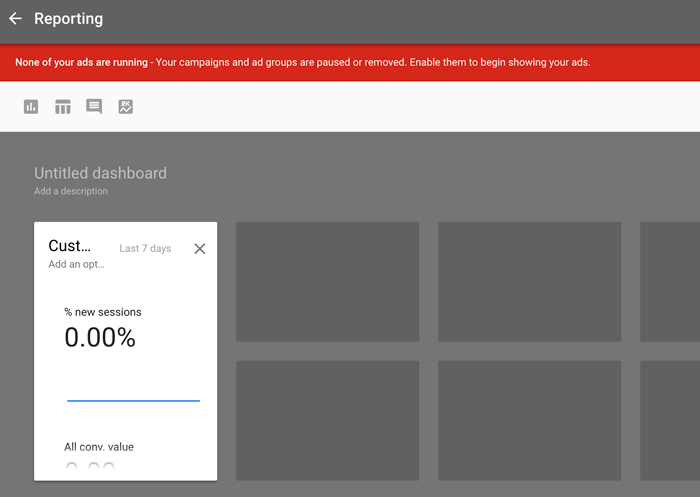 Don't forget to check your AdWords settings
The new UX and speed undoubtedly upgrade AdWords.
If you're going to use the new interface, don't forget about the details.
Do you have the right columns in place to track conversions?
Are you double checking your settings?
If you're letting Google set-up your AdWords account, the new interface speeds up your ability to authorize the budget-draining machine.
If you're practicing the techniques, methods, and strategies we preach in PPC Course, well then I think Google may have just made you a little more efficient.
Remember this though; speed can lead to mistakes. When you are first learning to drive, no one suggests you max out the speedometer on the interstate to see how fast you can get to your next destination.
Although fun, this is never an advisable strategy for longevity (both in life and AdWords).
By now many of you have probably heard about the time I lost $10K in an hour forgetting to adjust a default AdWords location setting. Because I survived this brutal lesson, it eventually paid for itself many times over – in a "what not to do" sort of way.
This is a clear example of a time when going faster caused me to overlook critical details. Managing PPC accounts is a detail-oriented practice. Speed only makes you better if you maintain your diligence. Check and double check your settings!
Here's how to proceed
While you are blazing through the new AdWords interface, use a checklist to make sure you handle the fundamentals.
Hint: [You can download ours] to make sure you don't miss crucial campaign launch steps.
Enjoy the new interface, but make it work FOR YOU, NOT GOOGLE
"Fast is fine, but accuracy is everything." – Wyatt Earp
Let us know what you think of the new interface? Good, bad, Meh?
What do you love about it? What do you hate about it?
Comment below with your thoughts on the new AdWords interface.